DALLAS, March 8, 2018 -- Accresa,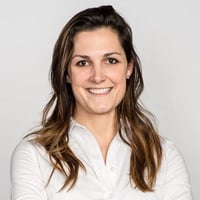 the first payment technology platform of its kind to make direct primary care accessible within workplace benefit plans, congratulates President Anne Richter on her election to the Employers Council on Flexible Compensation (ECFC) Board of Directors. The ECFC is a nonprofit organization dedicated to the advocacy, education, advancement, and innovation of tax-advantaged benefit programs that facilitate choice for employers and their employees. Richter also serves as Chief Strategy Officer of Accresa's sister company Ameriflex.
"At Accresa and Ameriflex, we deeply val
ue our relationship with the ECFC and our shared commitment to helping American families pay for health care," said Richter. "It's an honor to join the ECFC board, and I'm eager to take a larger role in supporting the organization's important work in Washington and beyond."

Ameriflex CEO William Short served on the ECFC board from 2010 through 2017. Richter will officially join the board at the ECFC Annual Conference, which will take place in Washington, D.C. on March 12.



To learn more about the ECFC, visit ECFC.org.